Contact Us
Traynor Farms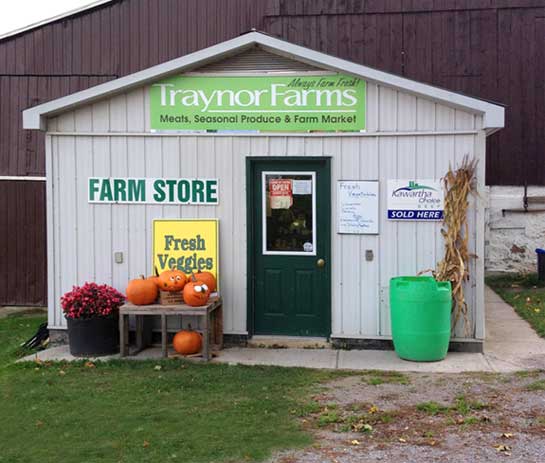 Come visit us at our on farm store!
We are a local Food destination, with pasture raised chicken from G. Fenton Farms, local pork and lamb, maple syrup, honey, baked goods, and our own seasonal veggies.
2193 County Road 2
Peterborough, Ontario
K9J 6X7
Store Hours
Traynor Farms will be closed for the holidays from December 22nd to January 8th for in-person shopping at our on-farm store.  Merry Christmas and Happy Holidays to you and your family!  When we re-open in January, our store hours will be Saturdays 12-5 and Sundays 12-4. 

Saturday 12-5
Sunday 12-4

Or, send us a note!